Lily Topolski on Feb 24th 2022
Hi friends! I wanted to share a quick update with you about something I've been working on!
For those of you who enjoy reading sheet music or perhaps know someone who does, I have been working on getting many of my arrangements written down so that I can share them with you! I have many of these songs already available on the website right now in both digital and book formats. As of this writing, not only is there sheet music for many of the songs from Until Then, Christmas on the Keys, and Hymns of Hope and Peace: Volume 1, but there is also sheet music out for songs that are only available on digital streaming platforms (you can find those songs here).
I also wanted to offer a piece of free sheet music from one of these books as a digital download so that if you would like, you can try it out and see what you think! You can check it out here or by clicking on the image below.
I am so hopeful that this sheet music is going to be a blessing to you and that they will be fun and encouraging for you and others to play!
Blessings,
Lily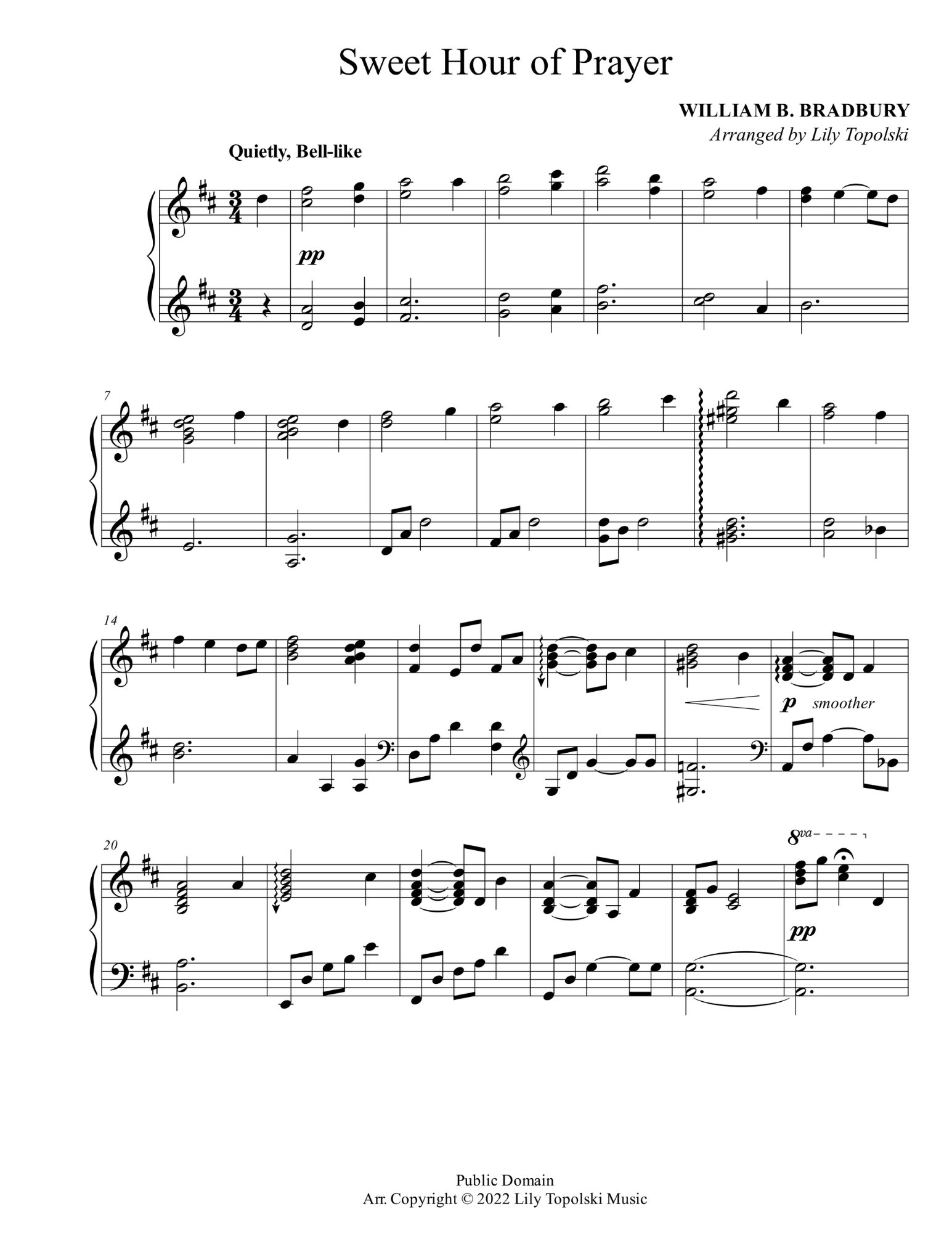 P.S. If you would like to get updates like this sent straight to your inbox, be sure to subscribe to the email list by subscribing here or at the bottom of this page and you will be the first to know the latest updates! Thanks for reading!